Transfer Your Domain
Are you tired of your current registrar's poor pricing, unknowledgeable customer support and limited value-added services? If so, use our 'easy transfer' to switch your domain name service to Always Amber!
Accredited Registrar
AlwaysAmber.ie are an accredited Registrar for the Irish Domain Registry, this allows us to offer substantial savings over the Registry's official price and allows direct management of all your .ie domain names.​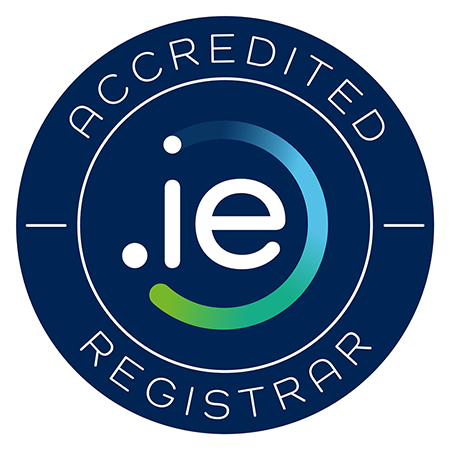 Web Forwarding
Redirect your new domain names to your existing web sites or your ISP's free webspace.
Full DNS Control
You have full online control of A, MX and CNAME records through your Online Control Panel.
Email Forwarding
Redirect email for your new domain to any existing email address, like your Gmail or Hotmail account.
Value For Money
Our prices offer great value for money. Unlike other registrars, we don't charge more for renewals.
IMPORTANT TRANSFER INFORMATION
Transferring a domain means moving the billing of a domain name ONLY. It does NOT transfer your email accounts or website content or automatically update the DNS.
Make sure that you have access to the email address listed as the admin contact for the domain. The transfer process for most domain extensions (example: .com, .net .org) is email verification based, so if your email address listed for the administrative contact of the domain is not current, the transfer will fail.
You can request your EPP code for .ie domains directly from the Registry at https://www.weare.ie/find-or-change-your-registrar/.
Make sure your domain name is not expired. It is advisable to initiate your transfer at least 7 days prior to expire date, so there will be enough time to complete the process.
All .com, .net, .info, .biz and .org transfers require an authentication code when transferring domains to Always Amber. You can obtain an authentication code from the current registrar (where the domain is currently registered).
We cannot transfer domains that are less than 60 days old. If you registered your domain within the last 60 days, please wait until after 60 days before starting a transfer to Always Amber (does not apply to .ie domains).
Make sure your domain name is not locked at the current registrar. Please contact your current registrar to make sure there are no holds or locks when transferring your domain name (many registrars will automatically place a lock on the domain for security).
If the domain was recently reactivated from an expired state, you will not get a year added to the expire date.